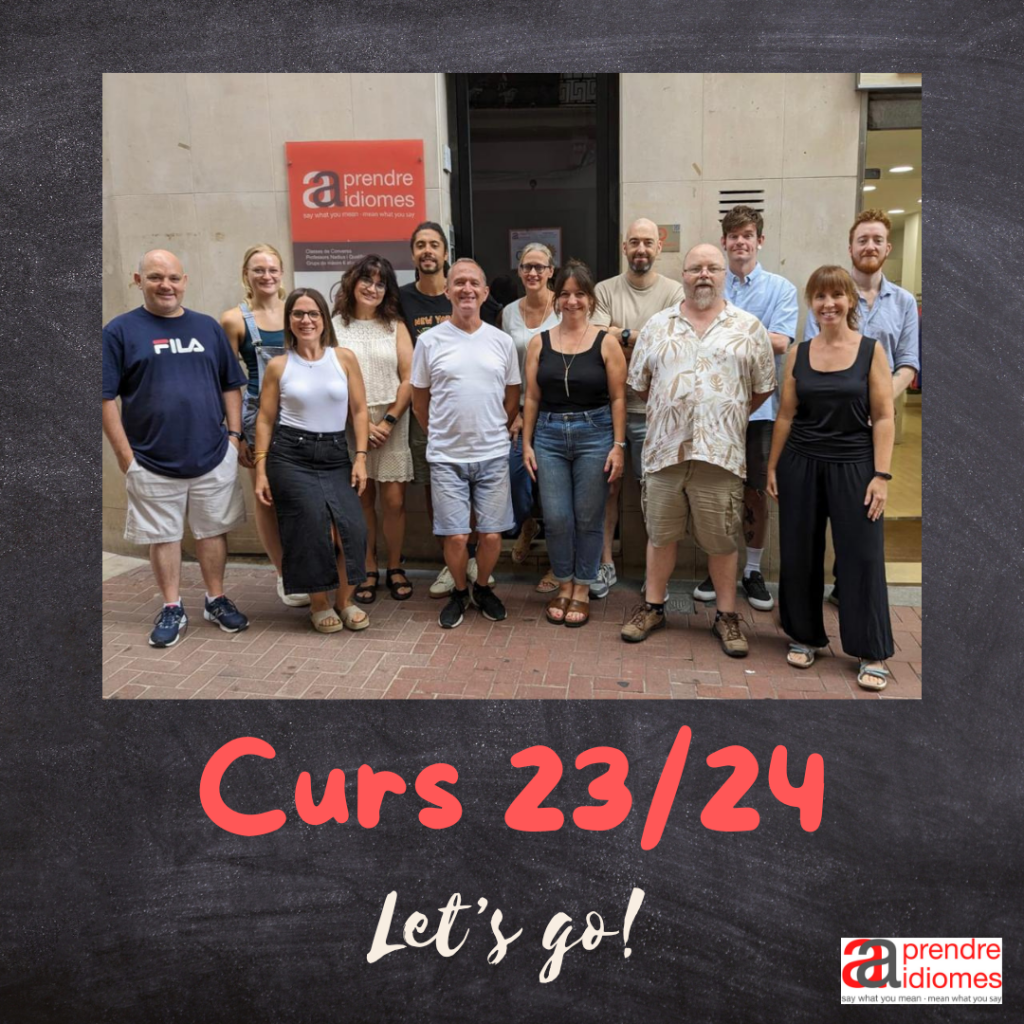 This is part of the AAprendre idiomes team.
Since 2006 we have provided all of our students with a natural way of learning languages, respecting each others rhythms, goals and interests.
Andrew and Alba embarked on this project surrounded by a group of professionals and have subsequently created a strong and structured team.
Susanna and Anna are at the school reception attending to and helping, with empathy and dedication, the students and their colleagues.
The teaching staff are native language speakers. The academic department, headed by Joanna and Kevin, meet regularly with the teachers to carry out training, discuss new teaching methods and technologies and to monitor class content and ensure that objectives are met.
And of course our students


Every year we like to do something special for the Christmas season.
During this course we made a video with both the students and the team participate. You are awesome! Thanks 🙂
---
Leave a comment: